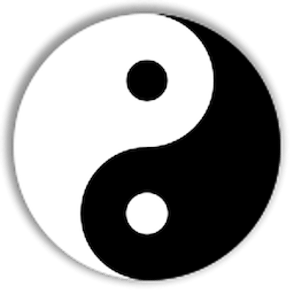 LEGAL PROCESS
Except as described in this policy, IUTU, Inc. will not share the personal information you provide to us with non-third parties without your permission, unless to: 1) respond to duly authorized information requests of police and governmental authorities; 2) comply with any law, regulation, subpoena, or court order; 3) investigate and help prevent security threats, fraud or other malicious activity; or 4) enforce and or protect the rights and properties of IUTU, Inc. and its partners.
INFORMATION GATHERED FOR CUSTOMIZATION, PURCHASING & AD SERVING PRODUCT PURCHASES / ECOMMERCE
Purchasing or subscription online at IUTU, Inc. requires no personal information other than name and credit card number, expiration date, etc. You can update your credit card information during the purchase process.
The large majority of the information we collect is anonymous, but allows us to zoom in on characteristics relevant to advertisers. Examples of these characteristics include demographic information or online behavior information. We may collect anonymized information about you in several ways. One way is by your interaction with us. For example, when you click on an advertisement we display on a website or in an email we send to you, we may record the IP address of the device you use. We may also purchase anonymized information from other companies that we can try to provide consumers with more relevant advertisements. his anonymized information might include the kinds of products consumers, cluding you, have purchased in the past, or purchased after clicking on one of our advertisements.
We partner with third parties that collect information across various channels, including offline and online, for purposes of delivering more levant advertising to you. These companies are authorized to use your personal information only as necessary to provide these services to us.
LOG FILES
As is true of most technology service providers, we gather certain information automatically and store it in log files. This information includes internet protocol (IP) addresses, browser type, internet service provider (ISP), referring/exit pages, operating system, date/time stamp, and clickstream data.
We use this information, which does not identify individual users, to analyze trends, to administer the site, to track users' movements around the site and to gather demographic information about our user base as a whole.
We do not link this automatically-collected data to personally identifiable information.
COOKIES AND BEACONS
Cookies and web beacons are small text files that is stored on a user's mputer for record-keeping purposes. We use cookies on our website. We do not link the information we store in cookies to any personally identifiable information you submit while on our site.
We use both session ID cookies and/or persistent cookies. We use session cookies to make it easier for you to navigate our site. A session ID cookie expires when you close your browser. A persistent cookie remains on your hard drive for an extended period of time. You can remove persistent cookies by following directions provided in your nternet browser's "help" file.
We set persistent cookies to track and target the interests of our users to enhance the experience on our site. If you reject cookies, you y still use our site. You can refuse cookies via the settings of your browser.
The ads appearing on this website are delivered to you by AdMob, our Web advertising partner. We partner with third parties that collect information across various channels, including offline and online, for urposes of delivering more relevant advertising and content to you. Our partner may place or recognize a cookie on your computer or device and we may share personal information with them if you have submitted such information to us, such as your email address. Our partners may link the ersonal information we share with them to the cookie stored on your browser or device, and they may collect information such as your IP address, browser or operating system type and version, and demographic or inferred-interest information. Our partners use this information to recognize you across different channels and platforms over time for advertising, analytics, attribution, and reporting purposes. For example, r partners may deliver and/or enable downstream delivery of an ad to you in your web browser based on a purchase you made in a physical retail store, or they may send a personalized marketing email to you based on the fact that you visited a particular website.
To learn more about interest-based advertising in general and to opt-out, in the United States visit Digital Advertising Alliance's (DAA) Consumer hoice, outside the United States visit EDAA Consumer Choice.
SURVEYS
Demographic information that is accepted on a voluntary basis via surveys is stored anonymously.
LINKS TO OTHER SITES
If you click on a link to a third-party site, (including on an advertisement), you will leave one of our site/app you are visiting and go to the site you selected. Because we cannot control the activities of third parties, we cannot accept responsibility for any use of your personally identifiable information by such third parties, and we cannot guarantee that they will adhere to the same privacy practices as IUTU, Inc. We encourage you to review the privacy statements of any other service provider from whom you request services. f you visit a third-party website that is linked to a IUTU, Inc. property, you should read that site's privacy statement before providing any personally identifiable information.
In order to provide you with a seamless experience, we may utilize a framing technique to make it appear that you are on our site; however, ou may actually be on a third-party website. Again, if you visit a third-party website that is linked to a DIG property, you should read that site's privacy statement before providing any personally identifiable information.
ACCOUNT CREATION
When creating an account while using this website, we request certain Personally Identifiable Information (PII) from you on the registration orm. During registration you [are required to] give contact information such as your first name, email address, and password in order to customize and protect what are essentially private experiences. We use his information to contact you about the services on our site in which you have expressed interest.
You have the option to provide demographic information (such as gender and birth date) to us; we encourage you to submit this information so we can provide you a more personalized experience on our site. We collect personal information to allow us to personalize Horoscopes, Astrology and Numerology reports, Tarot and I Ching readings — while also providing ways for you to customize your experience on our website. We take extraordinary precautions to keep all customer information, including email addresses, secure. We want you to be able to use our site as a personal resource for as long as you want, with complete confidence. Your unique user login and password protect your stored readings and reports, so that you — and only you — can access them any time.
If you provide us with personal information about others, or if others give us your information, (for example a name and birth date to complete a reading) we will only use that information for the specific reason for which it was provided to us.
CUSTOMIZATION/PREFERENCE SETTINGS
Based on your chosen settings, you may access custom readings and other special features of the site without having to log in each time. Registrants will enjoy the benefits of customization, based on preferences they have specified to the website (for saved readings, a favorite Tarot deck, etc.).
SUBSCRIBE TO OUR EMAILS AND NEWSLETTERS: WE ADHERE TO A STRICT ANTI-SPAM POLICY
At IUTU, Inc. we are 100 percent committed to protecting your privacy. We won't send you emails if you don't want to receive them, either.
When you first sign up on our sites, we send out an email welcoming you and confirming your login name and password. Unless you choose to unsubscribe — which you can do from within that email — you will also receive an occasional Special News email from IUTU, Inc. This is our way of notifying you about free readings, special gift offers, new reports or feature updates. You can easily unsubscribe from these at any time and still be able to receive horoscopes by email if you like.
If you decide at any time that you want to stop receiving our member-benefits emails, you can opt-out by clicking on the Unsubscribe link at the end of every email or by visiting the "Profile" area of the website.
You may also control whether or not you subscribe to our Weekly I Ching Readings newsletter and any other content newsletters that may be offered in the future. This same privacy policy applies to those newsletters — in essence, we do not want to send you emails that you do not want — you are in control!
If you are subscribed to our Special News list, we may also send out special offer emails on behalf of select partners and advertisers that we feel are of interest to our members. Each of these mailings will provide you with an easy way to unsubscribe. They will come from IUTU, Inc. on behalf of these select third parties. You can opt-out of partner mailings while still continuing to receive IUTU, Inc. special offers, horoscopes, newsletters, etc. If you choose to unsubscribe to any of our email lists, but in the future decide you would like to start receiving them again, you can easily re-subscribe under "Profile" at any time. But until then, you can rest assured that we will honor your preference by removing your name from the internal lists that you specify.
UPDATING/ACCESSING/AMENDING/CORRECTING PERSONALLY IDENTIFIABLE INFORMATION
If your personally identifiable information changes, or if you no longer desire our service, you may update or edit your profile information immediately.
CHANGES IN THIS PRIVACY STATEMENT
We may amend this privacy policy from time to time. Changes to the policy will be posted on our website. We encourage you to review our privacy policy periodically, ecause by visiting our website you agree to accept any such changes. If we make material changes to this policy, we will notify you here, by email, or by means of notice on our home page or app.
If we decide to change our privacy policy, we will post those changes to this privacy statement, on the homepage, and other places we deem appropriate so that you are aware of what information we collect, how we use it, and under what circumstances, if any, we disclose it.